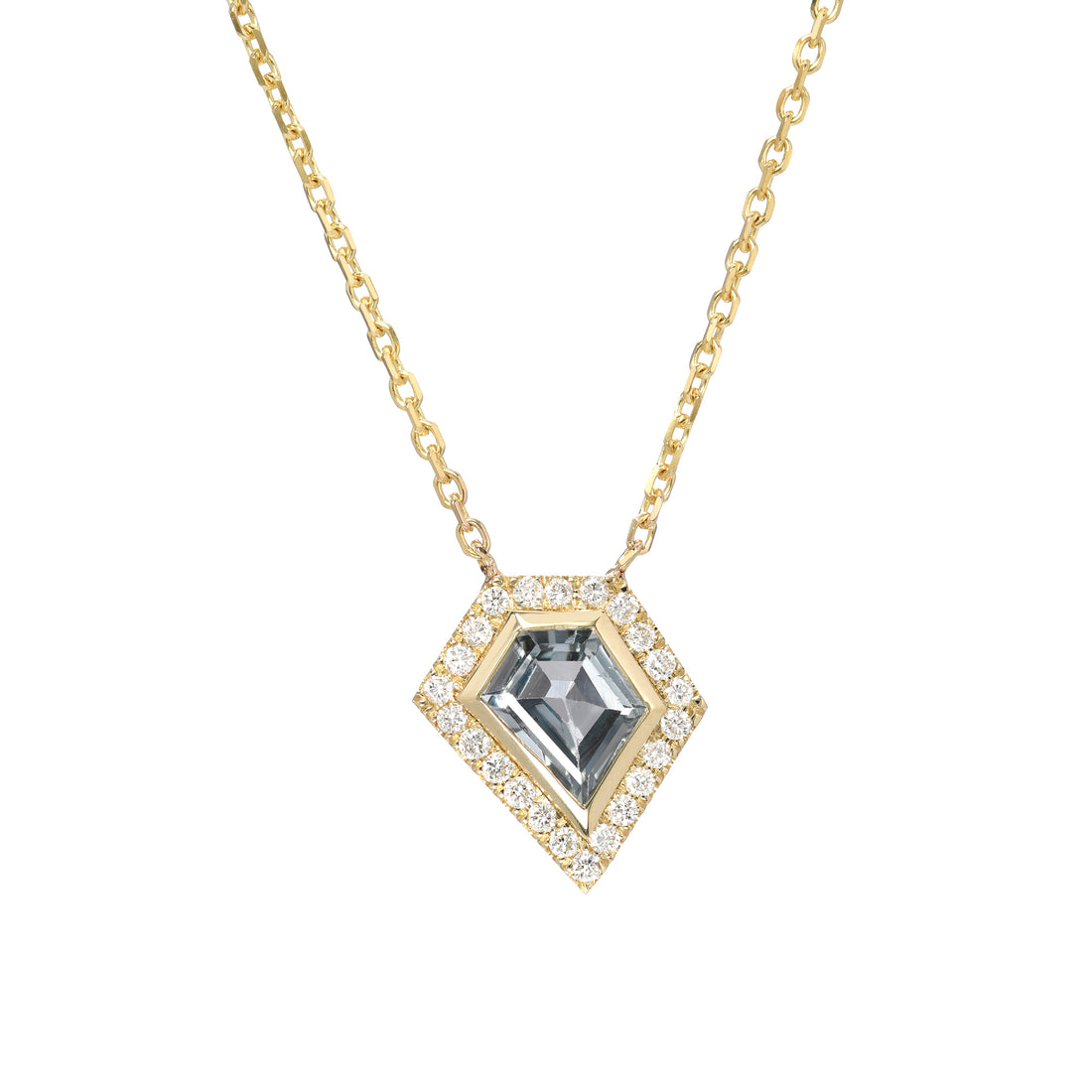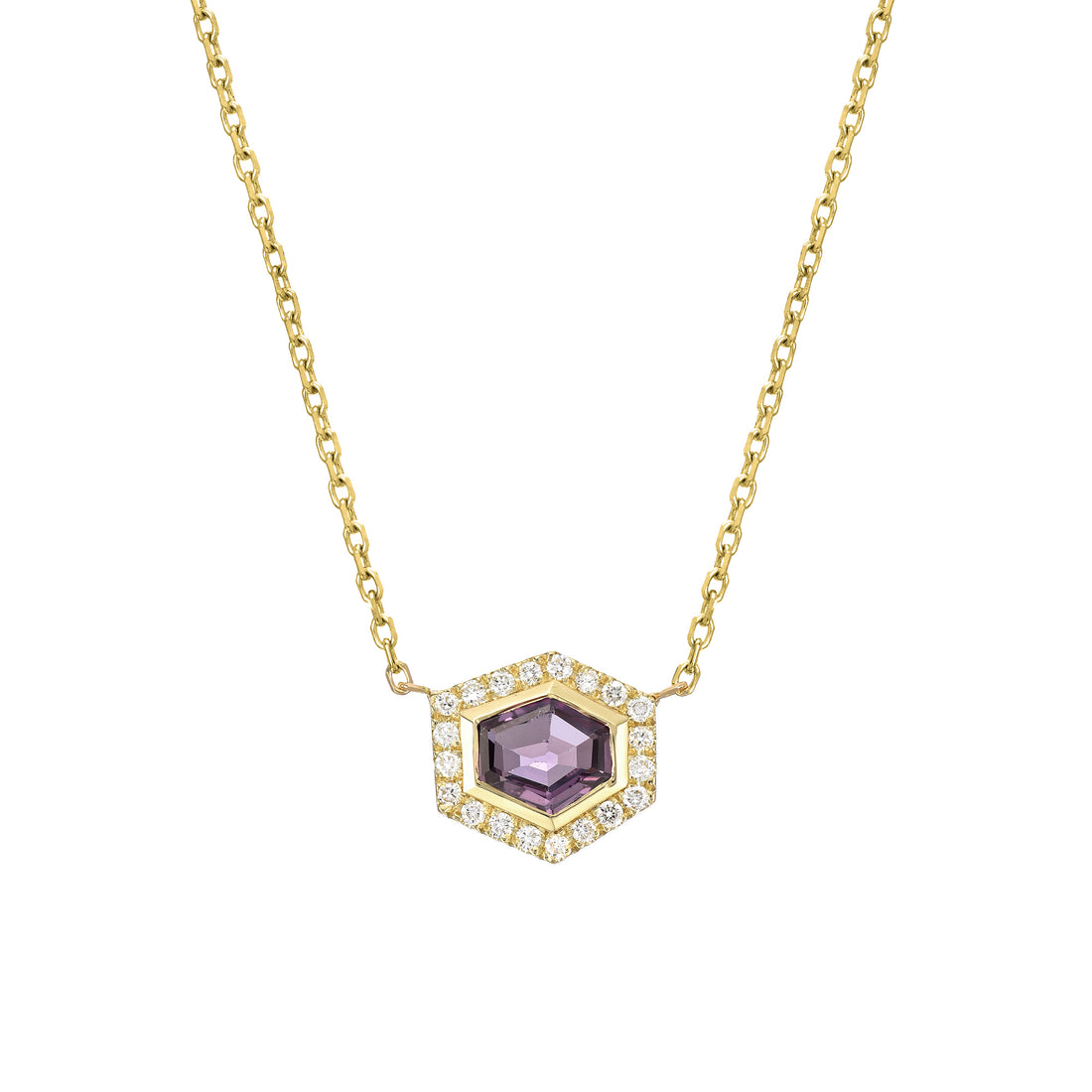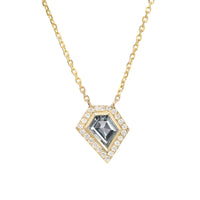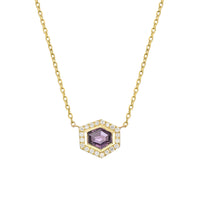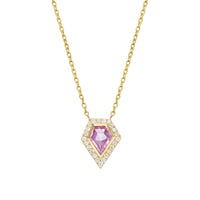 Mosaic Shape Necklace Mid
Mosaic Shape Necklace features .50 carats of unique shape sapphire and .12 carats pave white diamonds on a 16" diamond cut rolo chain with a 14" option.
Stones will vary in shape and sizes. Each piece is one-of-a-kind. Available only in 14K Yellow gold. Please contact for specific style.